MOGOLLON, A SILVER AND GOLD EXPLORATION PROPERTY
Located in New Mexico, and 70 miles from Silver City
The property is 2,000 hectares
Historical production of 17 million ounces silver and 305,000 ounces of gold, with average grades of 0.186 ounces gold per ton and 9.3 ounces silver per ton
Queen epithermal vein system is over 10 miles long, up to 1,500 feet deep, with mining widths from 6 to 30 feet
Intend to infill drill between 9 previous core holes and if successful calculate a geologic resource from the Consolidated Mine workings
One World Lithium has an option to purchase a 100% property interest for payment of $ 1,000,000 USD over three years of which $250,000 USD has been paid.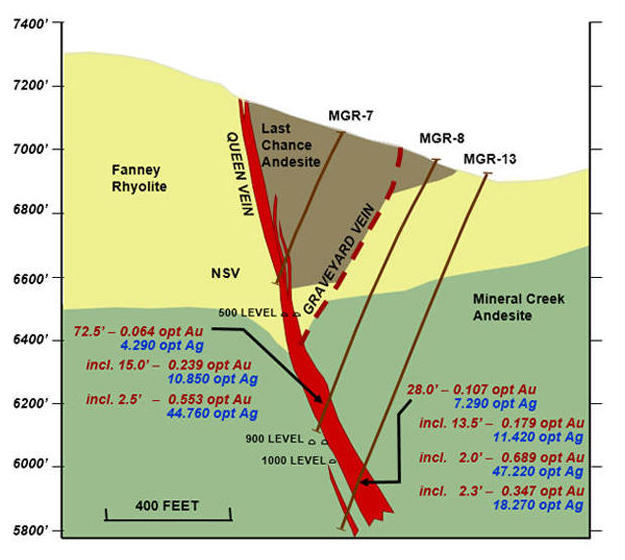 The Company has an option to purchase a 100% working interest for $1,000,000 USD payable over 4 years with $250,000 paid to date. There are no work commitments required and most claims are subject to a 2% royalty. Mogollon comprises 86 patented claims and 83 BLM claims that cover approximately 2,000 hectares.