Located in Baja, Mexico
Large closed basin within a 75,410 hectare property
Strong similarities to Salar de Atacama which produces 30% of the world supply from 27% of world reserves
No environmental or permitting impediments for development and production
Mining friendly jurisdiction
Exploration program to include geophysical surveys in February 2018 and then drill test 13,000 ft. (4,000  meters) coincidental anomalies in March 2018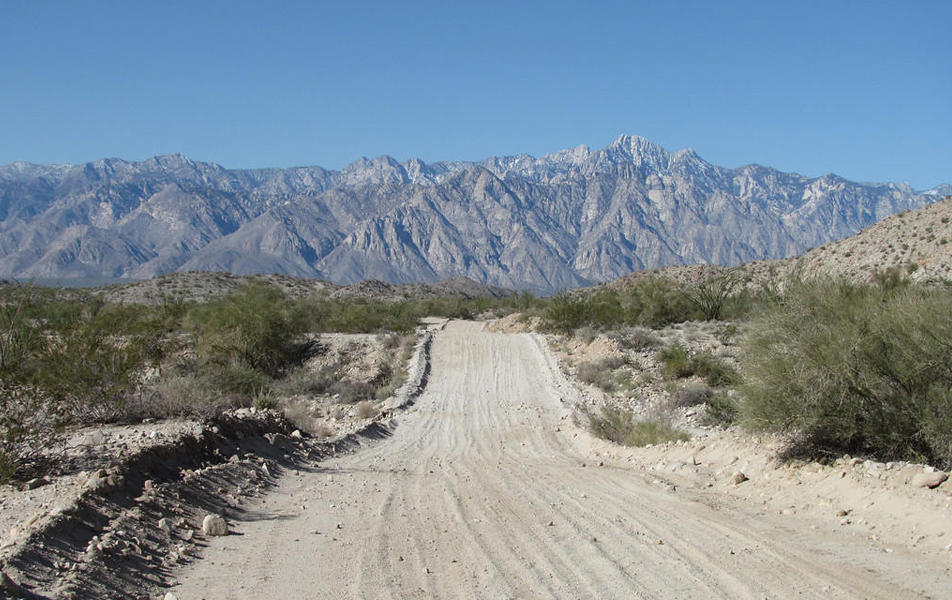 The property extends over a salar where surface samples were taken over a distance of 70 miles (120 kilometers) which assayed between 53 to 188 ppm lithium in the northern part of the property and between 15 and 82 ppm in the southern part of the property. The average grade of 24 samples taken assayed 74 ppm. The samples were taken by auger from the surface and are salts and not from brines which are located at depth. The samples also assayed between 1% and 1.9% potassium at both ends of the property.
The basin has geologic attributes to develop lithium brines, including recent tectonic and volcanic activity; many hot springs; young rhyolitic volcanic lavas; high heat flows within the region; and ash flow tuffs surrounding and within the basin. All of these geologic conditions are present at the Salar del Diablo property.
There are paved roads to the USA border 85 miles to the north, regional power lines crossing the property, and the Salar del Diablo is 25 miles from a sea port at San Fillipe which gives access to Asian markets.