Our Mission Statement

---
OWL's exploration focus is to acquire and explore lithium brine prospects. As such, its mandate is to drill test the Salar del Diablo for a lithium brine resource before acquiring a joint venture partner. The Property is one of the world's larger lithium/ brine prospects to be drilled in 2019 and 2020. The Salar del Diablo Property is located in the State of Baja California, Mexico.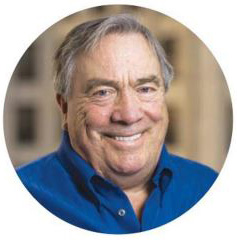 (image) Tim Brock, Founding Shareholder and Consultant
---
Directors, Officers, and Consultants

---
Doug Fulcher

---
CEO, President and Director
Doug has over 40 years of experience in mining & exploration project management. He was CEO of Abacus Mining and Exploration Corp. and spent several years in the advancement of the Ajax deposit which was then sold to KGHM, leaving Abacus with a 20% carried interest. Doug was also the President and CEO of Maritime Resources Corp., which is bringing the Hammer Down gold project back to production.
John N. Hamilton

---
CFO, Corporate Secretary and Director
John obtained his CA degree from Ernst & Young. He held the position of CFO and President of a number of private and public companies that have listed on the CSE, TSX, OTC and NASDAQ stock Exchanges.
Kevin Milledge

---
Director and Exploration Manager
Kevin Milledge, a Director of OWL has over 35 years of experience in mineral exploration, including Mexico and the Baja Peninsula. Kevin is President of Pamicon Developments Ltd., a full-service geological consulting firm with global experience. Kevin is the Company's exploration manager at the Salar del Diablo project.
John King Burns

---
Advisor
Mr. Burns serves as an independent director for China Gold Resources (TSX:CGG), Chairman and CEO of Jaxon Mining and senior advisor for Potomac Asset Management and as an advisor to a number of privately held, software, process technology and fund management companies in the natural resources, energy and technology industries. Previously, Mr. Burns was Chairman and founder of Northern Orion (sold to Yamana Gold) and former Global Head and Managing Director of the Derivative Trading and Structured Finance Group at Barclays Metals London, a unit of Barclays Bank PLC.
Tim Brock

---
Consultant
Tim has a Bachelor of Arts degree with Honors in Economics and Physics at UBC. Tim's expertise includes start-up companies both public and private in Canada and the United States for corporate structure, finance, sponsorship, and shareholder relations. He was an advisor and a consultant for several companies whose shares traded between $7 and $27 CDN.
Mike Rosko

---
Operator
Mike Rosko is a Vice President of Montgomery & Associates and manages offices in Argentina, Chile, and Peru. He is currently Qualified Person for many salar brine development projects including Galaxy's Sal de Vida Deposit, Millennial Lithium's Pasto Grandes Deposit, and Lithium America Corp's Cauchari-Olaroz Deposit. Mike has a Masters of Science in Geology and is a Certified Professional Geologist. He is also a principal Hydrogeologist at M&A and a SME Registered member as well as a Qualified Person as defined by the Canadian National Instrument 43-101 and by JORC in Australia.
---