Our Mission Statement

---
One World Lithium Inc.'s exploration focus is to acquire lithium brine prospects. Its mandate is to drill test the Salar del Diablo prospect for its lithium brine potential on its own account rather than form a joint venture beforehand. The Property is one of the world's larger lithium/ brine prospects to be drilled in 2019. The Salar del Diablo Property is located in the State of Baja California, Mexico.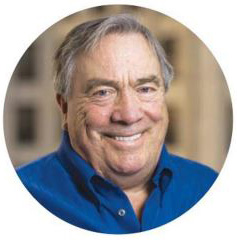 One World Lithium intends to define a significant resource on its own account before seeking a lithium fund or industry partner to produce lithium carbonate or hydroxide.
(image) Tim Brock, Founding Shareholder and Consultant
---
Directors, Officers, Senior Management, an Advisor and Consultant

---
Doug Fulcher

---
CEO, President and Director
Doug has over 40 years' experience in mining & exploration project management. Mr. Fulcher was CEO of Abacus Mining and Exploration Corp. and spent several years in the advancement of the Ajax deposit which was then sold to KGHM, leaving Abacus with a 20% carried interest. Doug was also the President and CEO of Maritime Resources Corp., which is bringing the Hammerdown gold project back to production.
Mathieu McDonald

---
Vice President, Corporate Development
Mr. McDonald brings 25 years of capital markets experience, serving in a variety of positions including corporate communications, retail and institutional sales as well as asset management at several large national firms. He has extensive experience in venture capital markets and has raised considerable funds for start-up companies. Mr. McDonald has a Bachelor of Commerce Degree specialising in finance from the University of Alberta.
John N. Hamilton

---
CFO and Corporate Secretary
John obtained his CA from Ernst Young. He held the position of CFO and President of a number of private and public companies over the last 40 years. John has managed a number of companies that have listed on the CSE, TSX, OTC and NASDAQ stock Exchanges.
John E. Hiner

---
Principal Geologist and operator of the Salar del Diablo Property
John has an exploration history of over 45 years with several junior and major mining companies to explore for geothermal energy, precious metals and industrial minerals. As such, he was on several exploration teams that are credited with eight discoveries of which 5 became mines that are still producing. He has also been successfully exploring for and defining lithium prospects since 2009.
Kevin Milledge

---
Director
Kevin Milledge, a Director of One World Lithium, has over 35 years experience in mineral exploration, including Mexico and the Baja Peninsula. Kevin is President of Pamicon Developments Ltd., which is a full service geological consulting firm with global experience. Kevin is the Company's representative and will be involved in the drilling and sampling program at the Salar del Diablo project.
Andrew Pooler

---
Director
Andrew Pooler, a Director of One World Lithium, holds a Bachelor of Science degree in Mining Engineering from the University of Idaho and has more than 30 years of experience as a mining engineer and operations executive. He is currently a director and the Chief Operating Officer for Maritime Gold Resources Corp. Prior to joining Maritime he held positions including the Chief Operating Officer of Esperanza Resources Corp., Chief Executive Officer of PanTerra Gold Limited and Chief Operating Officer of Abacus Mining and Exploration Corporation and KGHM Ajax. He also spent 5 years as Senior Vice President, Mine Operations, for Pan American Silver Corporation where he was responsible for the production performance of six operating mines located in Mexico, Peru, Argentina and Bolivia.
John King Burns

---
Advisor
Mr. Burns serves as an independent director for China Gold Resources (TSX:CGG), chairman and CEO of Jaxon Mining (TSXV:JAX) and as an independent director for Simba Essel Energy (TSXV:SMB). Mr. Burns also serves as CEO and President of NeurSciences LLC, senior advisor for Potomac Asset Management and as an advisor to a number of privately held exploration and production, software, process technology and fund management companies in the natural resources, energy and technology industries. Previously, Mr. Burns was chairman and founder of Northern Orion (sold to Yamana Gold) and former Global Head and Managing Director of the Derivative Trading and Structured Finance Group at Barclays Metals London, a unit of Barclays Bank PLC.
Tim Brock

---
Consultant
Tim's expertise includes start-up companies both public and private in Canada and the United States for corporate structure, finance, sponsorship, and shareholder relations. He was an advisor and a consultant for several companies whose shares traded between $7 and $27 CDN.
---